Pastor prays for neighbors as streaming service is interrupted by house fire
In the middle of his sermon, sirens caught Pastor Eugene Cowan's attention
A pastor witnessed a terrible house fire in the middle of his Easter morning streaming service.
The fire broke out at a home Sunday morning at West County Line Road and North Wauwatosa roads in Mequon.
In the middle of his sermon, sirens caught Pastor Eugene Cowan's attention.
"The house just blew up family -- my God," Cowan can be heard saying.
He stepped out of his home with his cellphone and saw his neighbor's home ablaze.
"In the name of Jesus, we pray that you touch that family," he said.
Cowan's intended Easter service quickly turned into a prayer service for the homeowners.
"When I saw that, my whole instinct was just to run and do something, but I saw the firetrucks, so I knew the best thing I could do was stand in prayer and ask God to intervene," Cowan said.
A shell of the home remained after firefighters extinguished the flames.
No injuries were reported.
The homeowner said her husband and son worked on a bike overnight.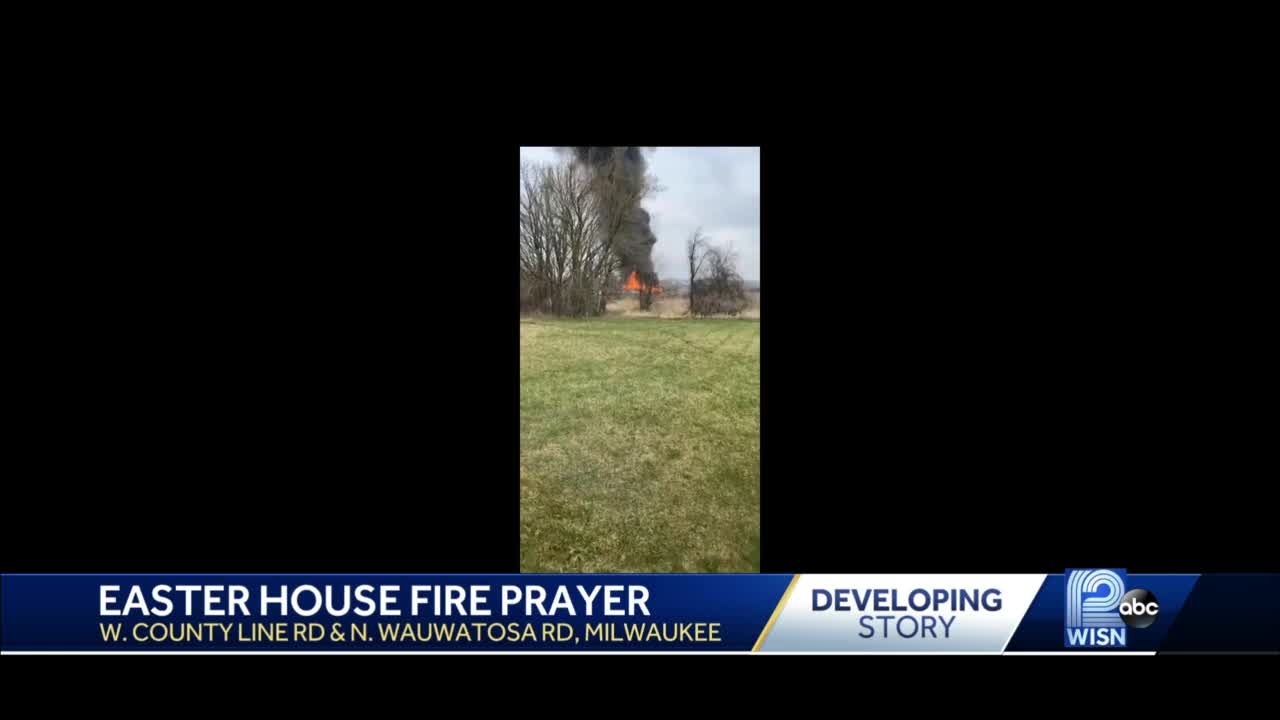 She believed a battery may have exploded.
She said she was just grateful her family was safe.
It's a prayer Cowan hoped would be answered.
"My heart was just rejoycing, I gave God praise," he said.
Investigators have not made an official determination on how the fire started.